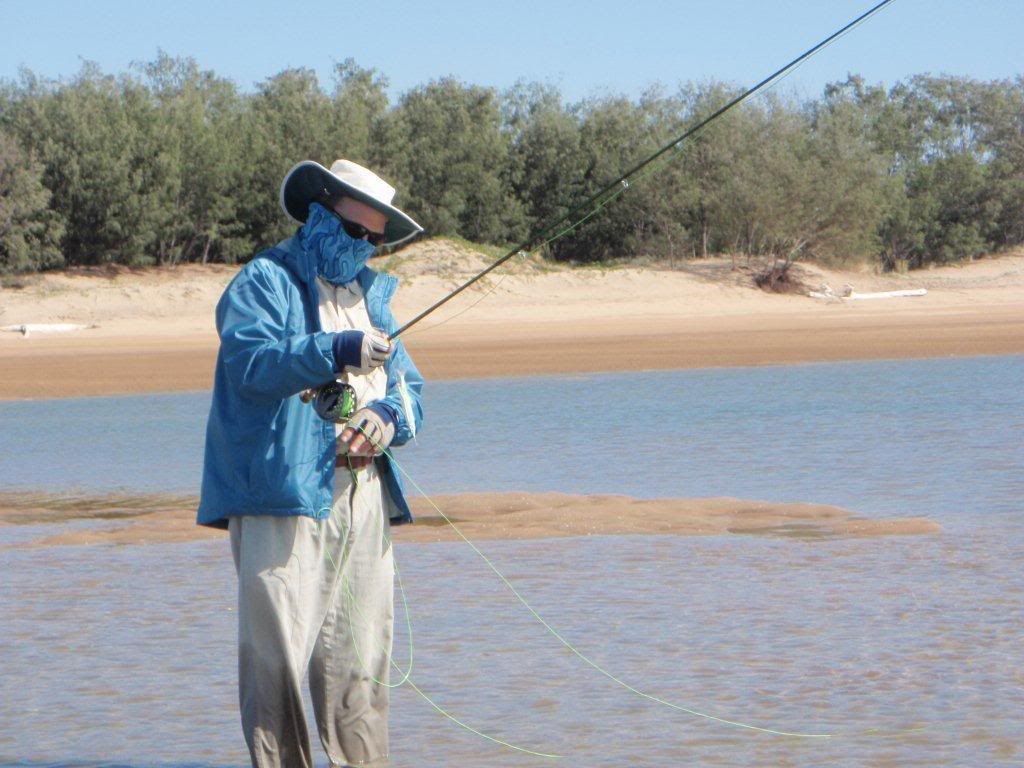 Richard and I decided to fish land based yesterday as the weather was not quite right (we thought) and my boat was in a bit of a mess. We decided to chase flathead and tarpon at a few of our local locations and work on our top ten competition for the Fly club.
We arrived early and we fished our local beach and found that it had changed a lot. We thought a nice outgoing tide early morning would work. We did fish the spot but only managed 1 flathead a stingray and garfish. We did drop a legal flathead at the waters edge but this needed to be landed to count for the top ten. We spoke to some locals and they indicated that the flathead had either gone off or not arrived as yet?
We then moved onto the two tarpon spots. As it was middle of the day we thought it was probably not going to happen. As it turned out there were plenty of fish working the area. The water was very warm so probably a lot of air breathing going on. We tried the normal pink/black but no touches. So in switching to a chartreuse/green we managed a nice 50cm tarpon. This was the lone fish so off to the next spot.
This time fewer fish showing but while I poured a cup of tea a few tarpon started working. Again on went the pink and black and this time Richard was first to strike. Again the fish seemed hard to entice but with a slower retrieve and for me a change in fly to something larger (still in pink/black) and I joined the crew. So for us a slow day but still worth while.