On Monday this week I decided to take Tania and the boys for a run up Hinchinbrook Channel. Strong winds had been blowing for the first week of the holidays and I didn't much feels like fishing the local creeks. With good catcher of Fingermark being reported form up the Channel it seemed like a good idea to try catch some Christmas lunch.

We left home a little before 5am and stopped of at Ingham Maccas for breaky. With the strong winds still forecast I decided it was best to launch up at Fishers Creek. A minimum of 1.3m of tide is needed for this ramp, and with small tides and nothing less than 1.6m for the day, I knew we would be right to come and go at any stage.

Initially we dropped Threadybusters on an assortment of marks in 10-15m of water in the main channel. But apart from a few tiddlers it was very quiet. Not even a lot showing up on the Humminbird. After a couple of hours baking in the hot sun with little success we decided to head into some timber for a Jack.

Tania had snuck in some Prawns for bait, so I hit Spotlock on the MinnKota just off a good looking snag and kids tossed in a few baits. It didn't take too long and pickers were all over the prawns. The kids caught a few small Grunter and Cod that entertained them for a while.

We then returned to the plastics around some rock-bars and sunken timber. But Tania was keen on her bait! So she suggested to go drop the prawns on the deeper structure where the Fingermark were supposed to be. With nothing much else happening it seemed a good enough idea.

I marked up a sunken tree in 11m of water and hit 'spotlock'. First bait down and Tania hooked up to a solid fish. A small Nannygai just under the legal size of 40cm. We put down a few more baits, each one turning quickly into a fish. As the last of the incoming tide ebbed in we managed almost a fish a drop. And in the end we had also put 4 legal fish in the eski. Tania even managed to hook up a big Shark that kept us busy for almost 10 minutes. But as the tide topped out the bite stopped. We were all hot and tired and it seemed a good time to pull the boat out and head home.

Sorry about the crappy photos, they are just off the GoPro.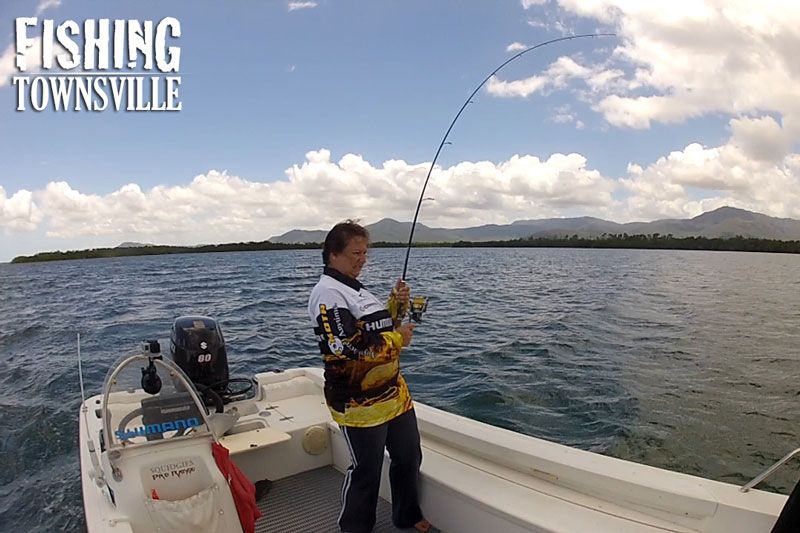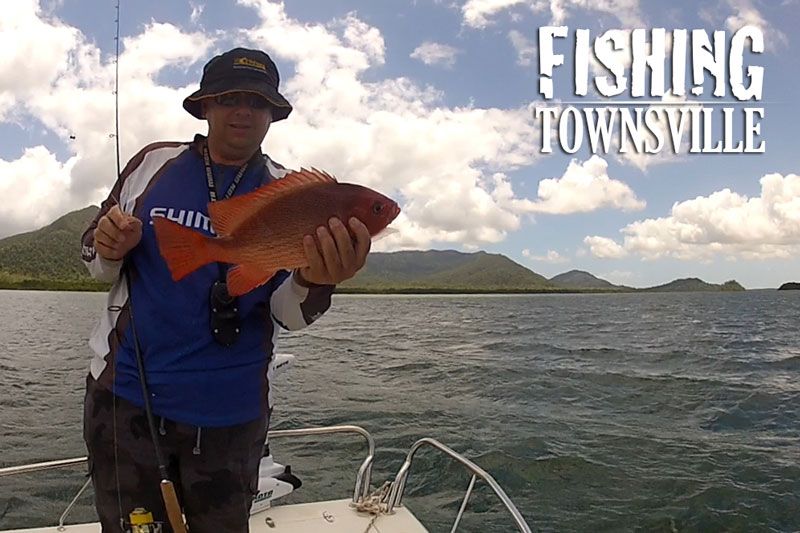 It had been a quite morning, but a lot of fun and some fish in the eski for Christmas. I cut together a short clip of some of the highlights of the day. Please enjoy.