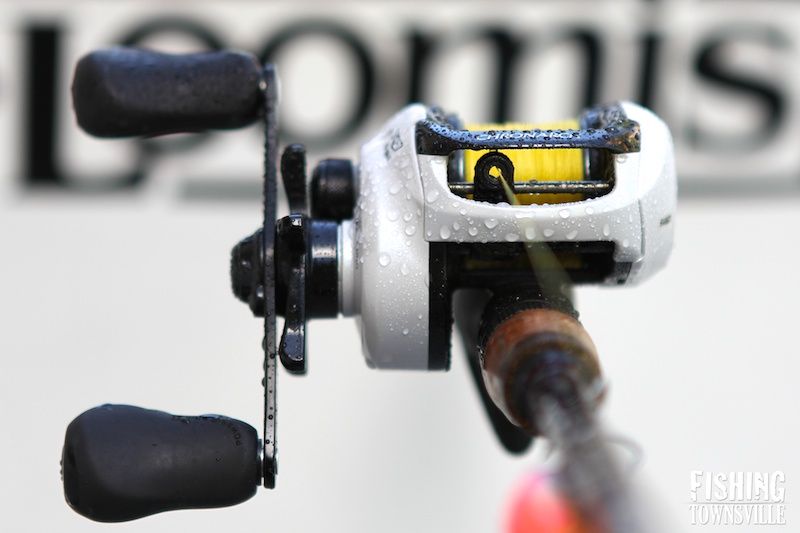 The Shimano
Chronarch 200E7
and
G•Loomis GL2 664
is, in my opinion, on of the best baitcaster outfits for casting hard-bodied lures to Barramundi and Mangrove Jack.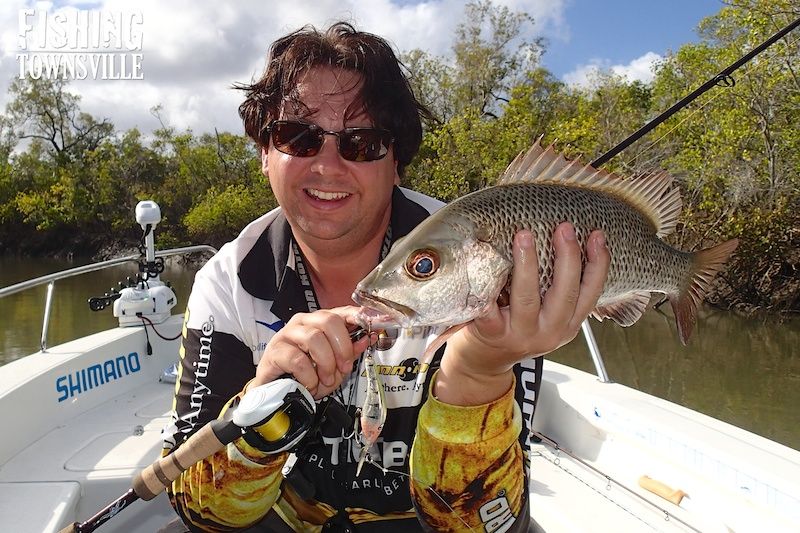 The Chronarch 200E7 is a super smooth low profile baitcast reel with 6 shielded A-RB stainless steel bearings and 1 A-RB roller bearing. The graphite side plates and aluminium frame give this reel its incredibly light weight at just 217g, while maintaining a ridged platform. The cast control is easier to access than on the previous
Chronarch D
, as is removal of the aluminium spool. This makes quick maintenance a breeze. The handle feels solid in the hand and there is zero play in the infinite anti-reverse. The large paddle grips are sturdy and comfortable. A full list of features includes
- Aluminum Frame
- Lightweight Graphite Sideplates
- Recessed Reel Foot
- High Efficiency Gearing (HEG)
- Super Free Bearing Supported Pinion
- Gear System (SF)
- A7075 Aluminum Magnumlite Spool
- Dartainium II Drag Washer B
- 7 Bearings - Total
- 1 S A-RB BB
- 5 Shielded Stainless Steel BB
- 1 A-RB Roller Clutch Bearing
- Variable Brake System (VBS) with Reduced Mass Hub
- Super Stopper II
- Assist Stopper
- Drilled Handle Shank
- Septon PV Power Grips
- Titanium IP Line Guide
- 1/8 Turn Easy Access Attached Sideplate
- Metal Cast Control Knob
- Double Anodized Spool and Handle
- Disengaging Levelwind System
- QuickFire II Clutch Bar
The G•Loomis GL2 664 is a 5'6" graphite rod with a split cork grip. Rated at 12-20lb the rod is more than capable of handling 20lb PowerPro, the most common line used targeting these fish amongst the snags.
At a total cost of less than $600 including braid, this outfit is within the budget of most hard core lure casters. This is definitely my favourite outfit for casting hard-bodied lures. I have been using this Chronarch, and the previous
Chronarch D
, for a number of years now and cannot fault their smooth operation and comfort of use. Please watch the video review below for a full discussion.