I have been really slack of late and haven't posted any of my fishing reports for the month. To be honest, I haven't experienced fishing worth writing about! But I have been out there giving it a dam good go. Here is a quick update from February's lack of success.
February 2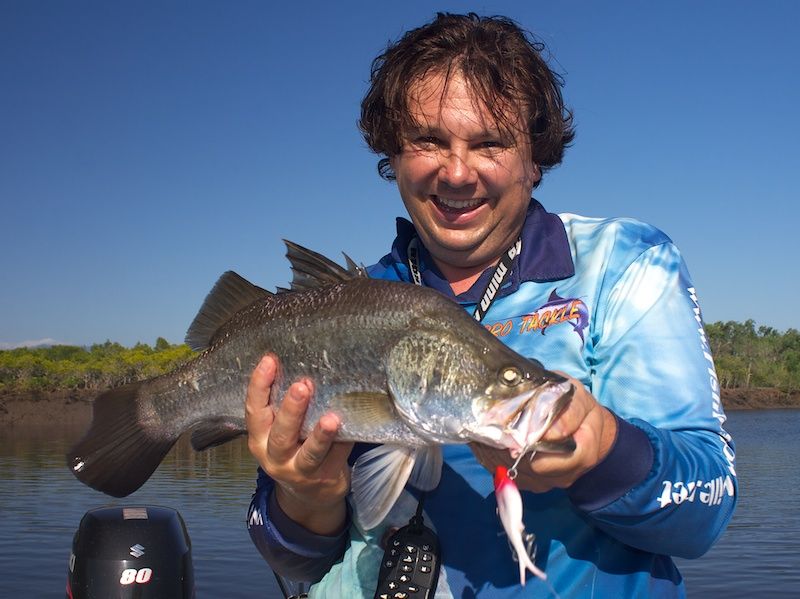 Andrew and I anticipated and good opening to the Barramundi season for 2013, and had plans to fish some of the ocean creeks out from Morriseys. But some strong winds that were not forecast had us heading back to the creek before we had gone even 10km from the mouth. We sounded some good fish up at the mouth, but couldn't get them interested in the lures we presented. We discovered later that others had some success with live bait in the area. The water in Morriseys was fresh and dirty, but we persisted and headed upstream to a rockbar I have marked on the GPS. We managed to pull a couple of 55cm Barra of it with Threadybusters and Quickcatch soft plastic vibes. I did managed to pull the hooks on a slightly larger fish, but the bigger girls completely eluded us.
February 9
With 4m tides for the weekend, and strong winds, the options for this weekend were limited. But we thought it might be worth following the big tide up the back of one of the creeks in search of some surface Jacks in the fresh / salt boundary. But heavy overnight rains saw the usually clean and clear water running a horrible milky colour. We persevered through heavy rain and Andrew managed one small one, while a single missed surface strike was all I could manage.
February 16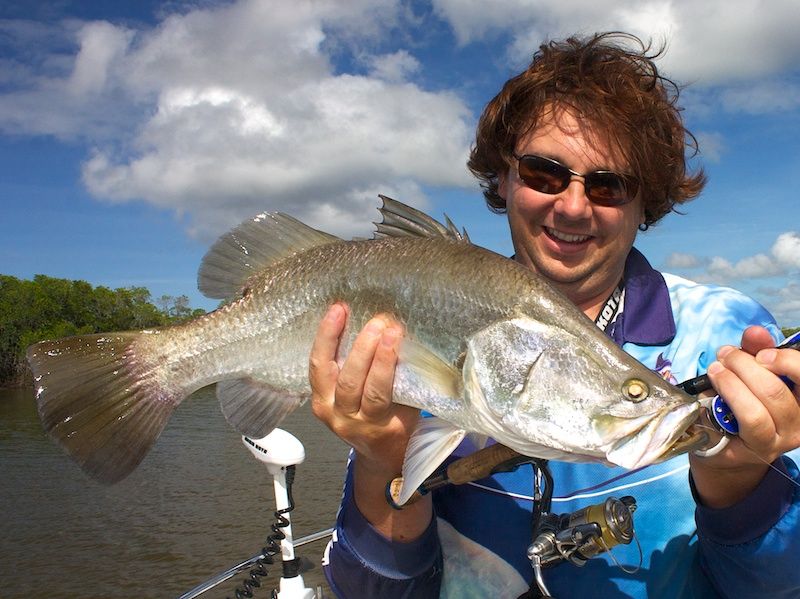 The kids had really been missing out on a fish the last few weekends, so it was time to see if I could get them a Barra. So we headed back to Morriseys and the rockbar that promised to produce a good fish. I managed a couple of smaller Barra, including one that nudged over 60cm. But it was overall very quite. Back toward the mouth the kids and Tania had some fun up on the beach, while I lured up a few cod and a nice big Dusky Flathead.
February 23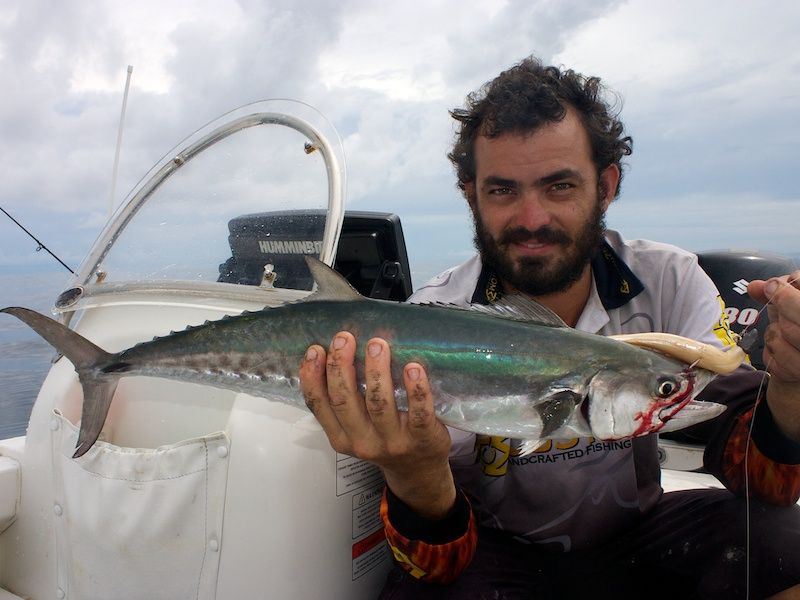 Last weekend produced some spectacular weather. Andrew and I again planned to head off into Bowling Green Bay in search of some headland Barra. But an early morning storm looming on the local radar saw is sticking local. We put in at the CG ramp and headed over to the Cape. We cast lures around the rocky headlands there on the incoming tide. But despite beautiful clean and clear water, and plenty of bait, we didn't even see a flash from a silver fish! We tried the mangroves at Long Beach, along with a dozen other boats, but again we didn't see a fish. A quick dash over to the mouth of Cocoa for the first big push of the run out, and plenty of bait poured out of the creek. But only one boof among it was spotted, and nothing could be tempted on the lure. With the weather a total glass out and the rain holding off, it was time to head off-shore for something different. We looked around several marks and landed quite a few small Nannygai, and lost some expensive lures to hungry Mackerel. Andrew managed to hold onto one nice Doggie that took a Gulp plastic. We spent the rest of the day just looking around as far south as Bray Islet, but despite large school of bait in the area we didn't land anything else of value.
So its been a tough February for me. Fingers crossed March is a little better!