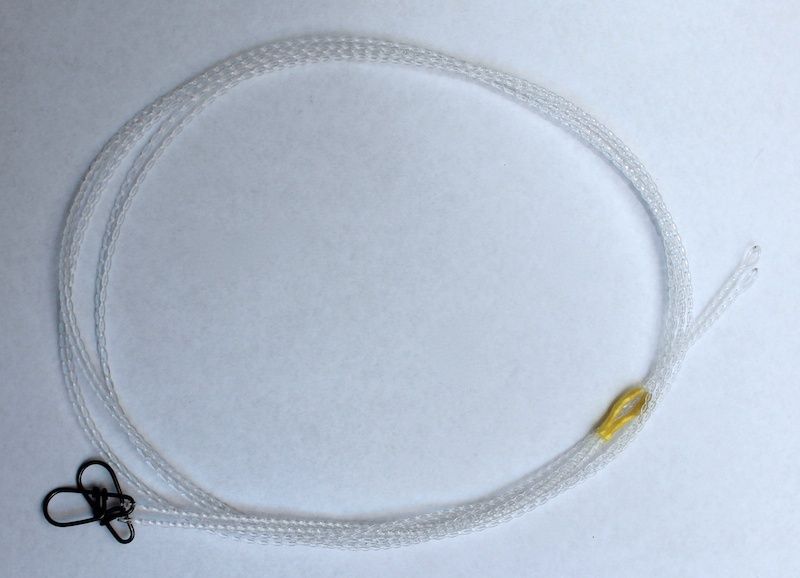 Quite some time ago now I introduced you guys to Phil Lawlors
All Aussie Shock Leader
. Featuring a Dacron loop, decoy clip and line guard, this unique leader system was specifically designed for lure targeting Barramundi. Well Phil has recently taken his leader system to a whole new level with a range of twisted leaders being branded 'twisties'. Like Phil's original product, these are made from the highest quality components and with utmost precision and care.
The advantage of a twisted leader compared to a single strand leader is the shock absorption built into the design. When a fish pulls or hits hard the twist gives gently. You can feel this give by grabbing a leader on each and and pulling. The twists slightly 'undo' lengthening the line a little. This is particularly beneficial when fishing braided lines like Power Pro as the zero stretch factor can be hard on fish. The shock absorption will help prevent pulled hooks, missed hookups and straightened trebles.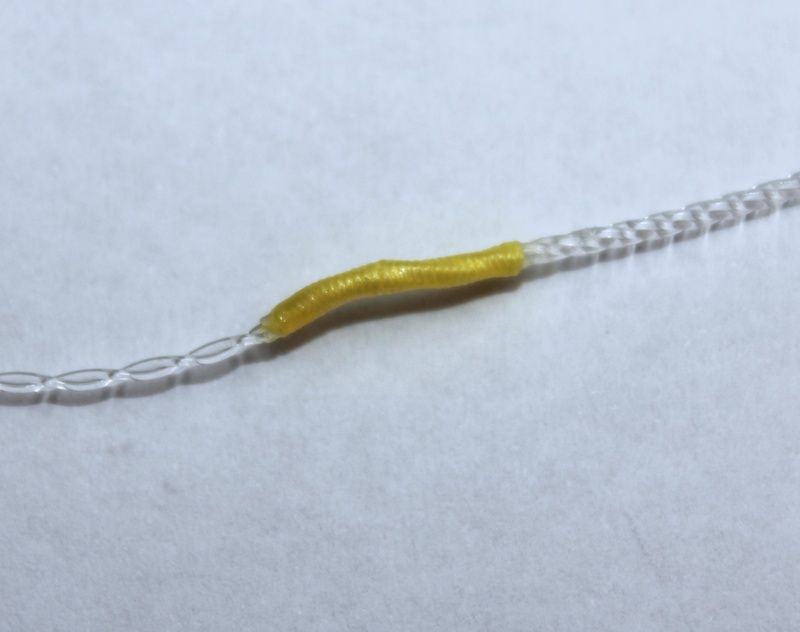 What makes Phil's design quite unique is the short length of 'double twist' created after running the line through the hook or clip. This gives about 10cm of
4
strands of leader material twisted together before being finished with a neat and tidy whip knot. This effectively builds in a toughened section of line to protect against wear from the Barramundi's mouth. This does away with the need for a line guard like used in the original design. The first leader I used chasing Barramundi in
Hinchinbrook
a few weeks ago caught 6 Barramundi up to 75cm, and the leader is still going strong.

While there is the obvious range of line strengths available (20lb, 30lb, 40lb, 60lb and 80lb), there are also now two different styles. The first features the standard Decoy clip for lure casting/trolling, but the second is very unique featuring a Gamakastsu worm hook rigged texas style with a 'oo' ball sinker built into the leader design. These are produced with the idea of fishing plastics such as the Atomic Prongs in a weedless manner as featured
here
. This is not something that could usually be done with a leader featuring a clip. So these leaders allow a fully weedless plastic to be fished with all the advantages of the twisted leader.
Phil will custom make any leader from any brad of line and in any length you like. But the standard leaders are made from Black Magic leader material, Decoy Egg Snap or Gamakatsu hook and are approximately 1.2m in length.
If you would like to purchase some of these unique leaders Phil can be contacted via a PM in the
forum
or on the following details.

Currently in the range are the following designs.

1. 20lb twisty with a size 4 Decoy clip.
2. 30lb twisty with a size 4 Decoy clip.
3. 40lb twisty with a size 5 Decoy clip.
4. 60lb twisty with a 200lb swivel and split ring combination.

5. 20lb twisty with a size 3/0 Gamakatsu worm hook.
6. 30lb twisty with a size 4/0 Gamakatsu worm hook.
7. 30lb twisty with a size 5/0 Gamakatsu worm hook.
8. 40lb twisty with a size 6/0 Gamakatsu worm hook.

Prices start from about $10 per leader.