Got an email today from a regular reader, Adam McFarland. He spoke to me about a big GT he had trolled up on the shoals last weekend. As I did not get out fishing last weekend I asked him to put together a quick report to post up and some pics for everyone to read. Here is what he had to say.
My Wife and I, and my brother and his girlfriend un-tied our 30ft trawler from the marina around 6am ready for the 3 hour steam to the shoals. When we arrived we had the place to ourselves. We rigged up the TLD 20 and TLD 25 with a slimy mackerel (from ProTackle) each set on a chin guard and trolled around the mark at 4-5 knots. It didn't take long for the TLD 25 to scream and we were on to our first of 5 decent Spanish Mackerel for the day, giving everyone a go.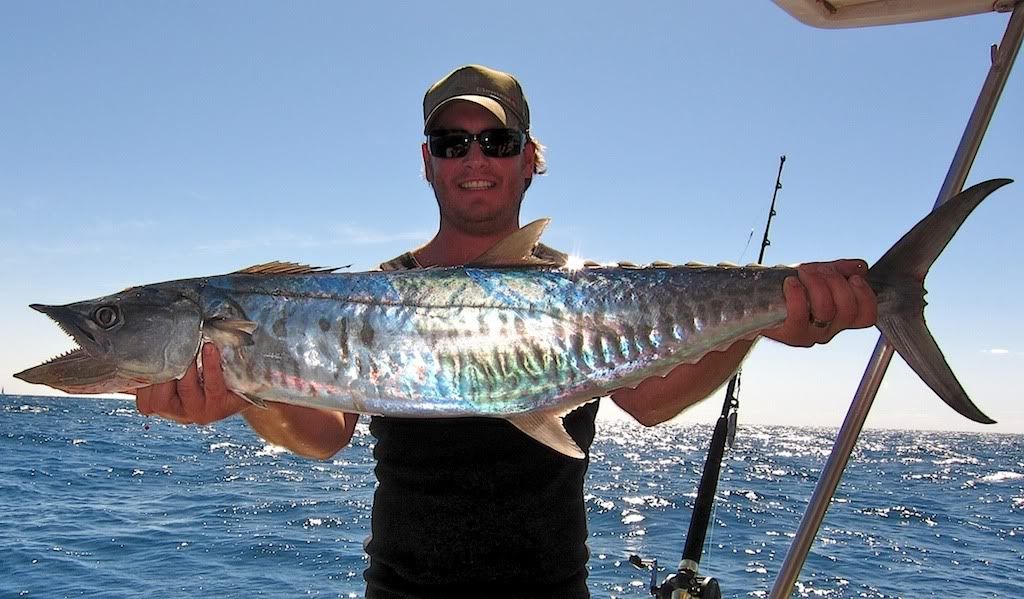 It was getting close to our last pass for the day when the TLD 20 screamed hard, something big had taken one of the last baits we had. After more than 20 minutes we started to see colour and could understand why I was so sore, a firmly hooked GT had given me a great fight in the open water. We also landed a couple of Mackerel Tuna with a Halco Laser Pro 190 (7+m) on the way home. All in all a great day trolling with plenty of fish for all, topped off with a beautiful sunset coming back into the marina.